"which I repeat here for everyone that find's this page"
Well Morgan, I found the page.
The backstory - I've been tidying my bookmarks, and I read through ACE Director
Daniel Morgan's
thoughts for 2013.
(For those Oracle technologists who haven't seen his
Library
, bookmark it now.)
Anyway, he referenced a book dedication from Isaac Asimov which I thought was a little terrific.
To Mankind

And the hope that the war against folly may someday be won, after all
After reading
about the book
, it's now on my list.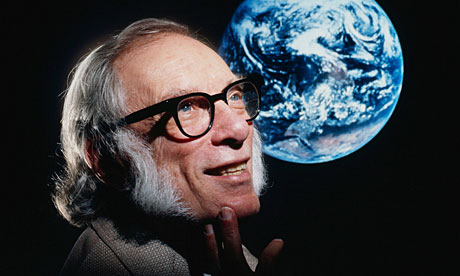 Happy Friday, Isaac